Looking for One Knife to Do It All? Here it is.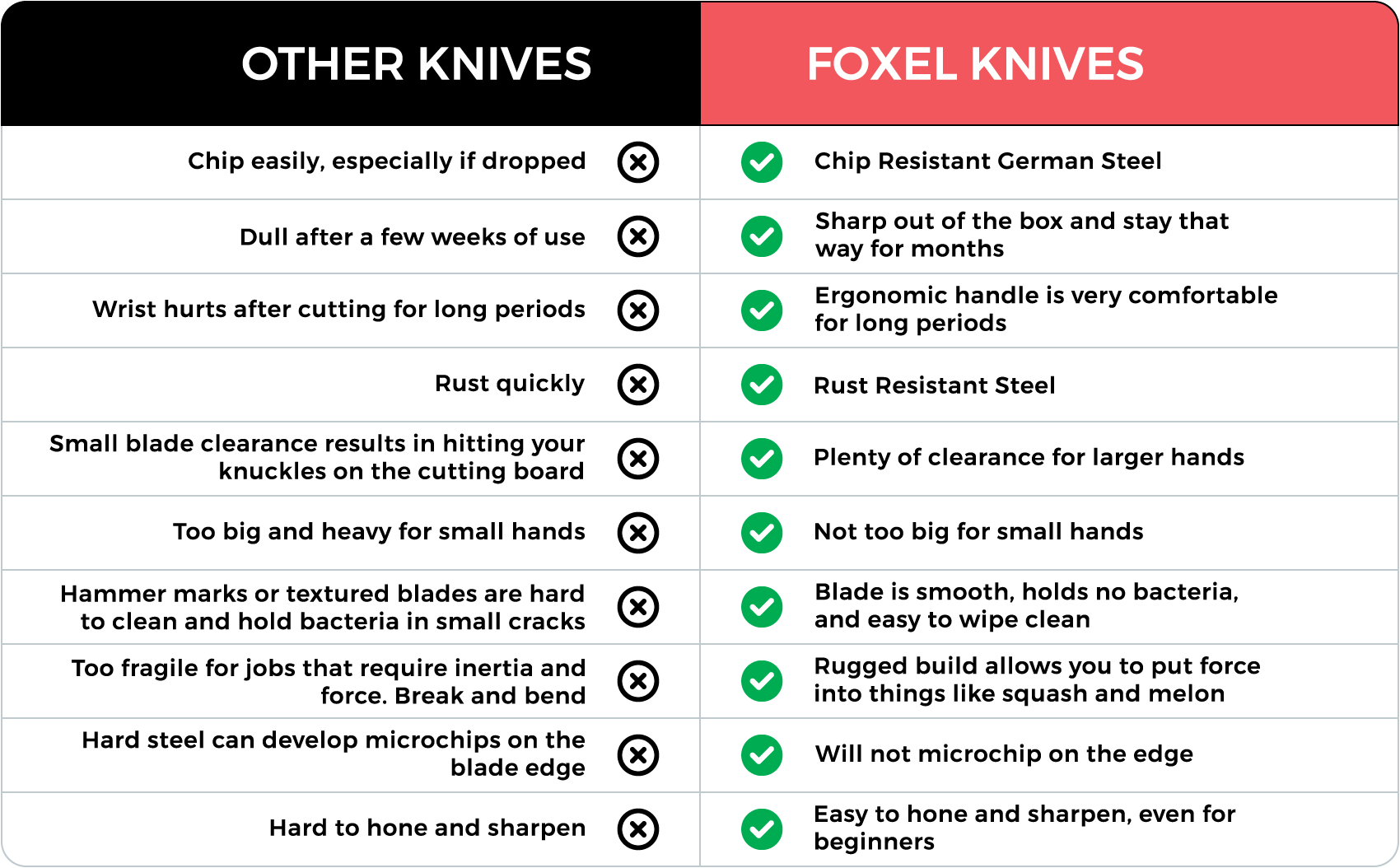 Your Days of Dingy Bargain Knives Are Over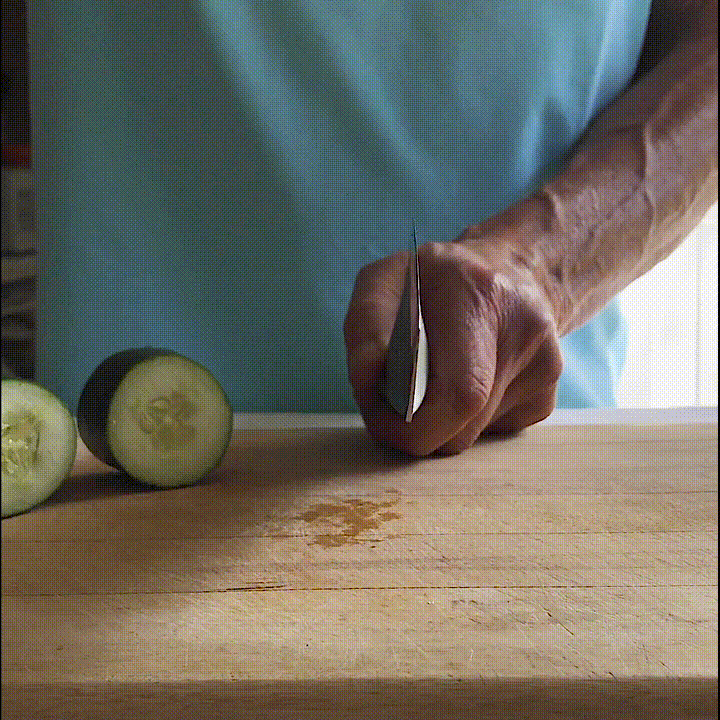 Gif of food being dropped on blade
The sharpness of our blade will make cutting incredibly satisfying and easy to use.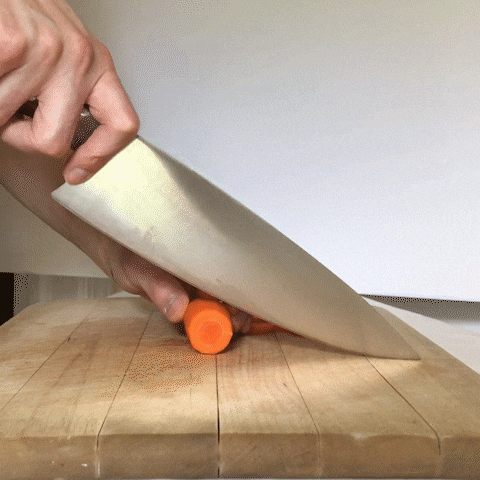 Gif of the blade rocking back and fourth with arrows
Our blade is designed specifically for rock chopping. You won't want to use this any other way!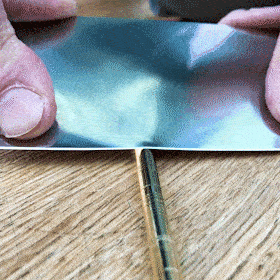 gif of brass rod test
Our special steel has been made to hold and edge yet be incredibly resistant to chipping. This test is to show that the blade wont chip under pressure yet will return to it's edge and keep cutting.
The Secret to What Make a Chef Knife Great. Hint... It's Not Sharpness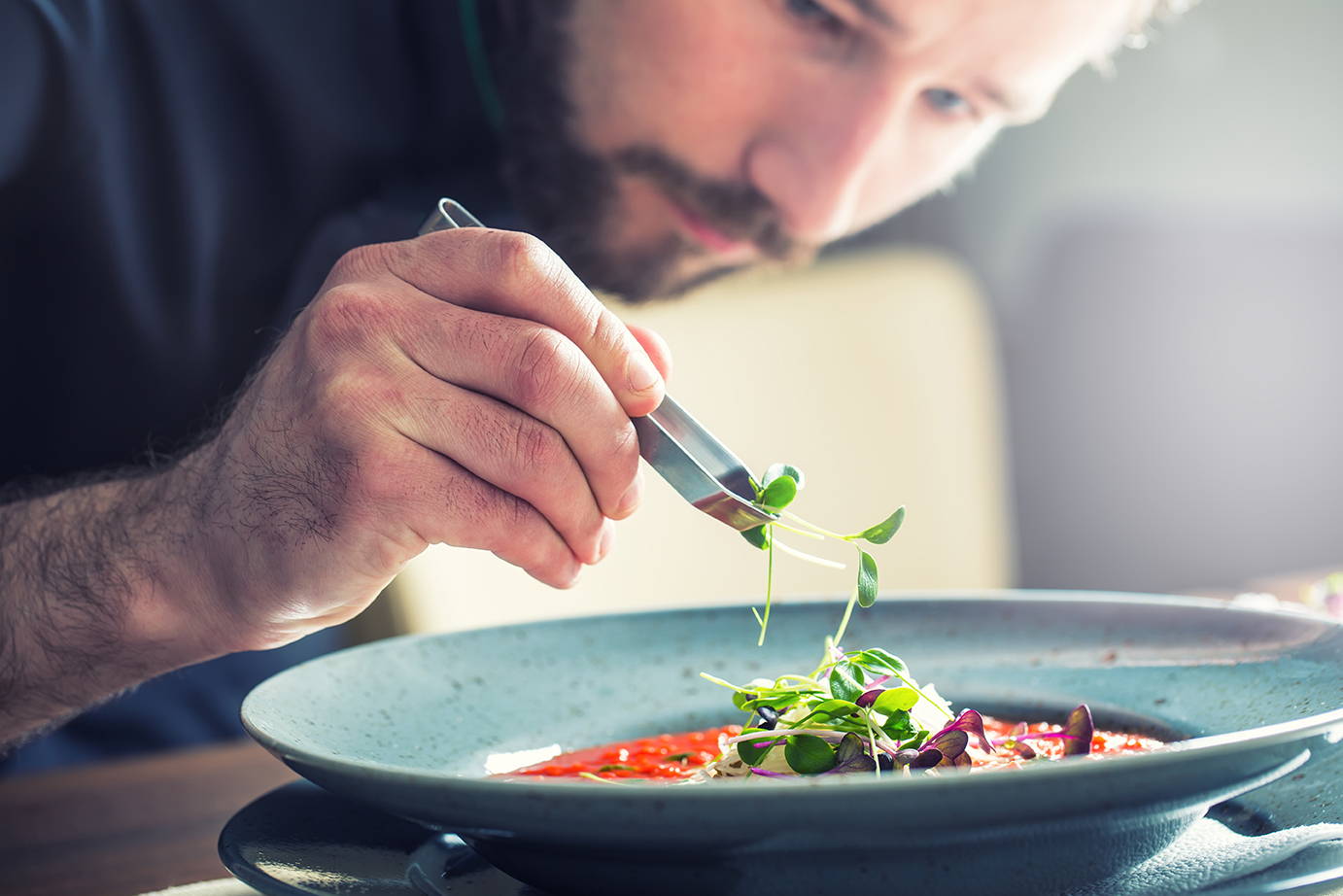 Our Special Blade, Designed for Pros
Have you ever used a knife that turned you into a human food processor?

This blade is specifically designed for all day professional rock chopping. As you cut, the blade uses your own downward force for cutting, to help you return back to starting position like a seesaw. Not only is this super cool, but it makes cutting an effortless task, something you could do all day.

Our 365 Comfort Handle Guarantee
Has an expensive knife ever left you disappointed? That's because the most important part of a knife is actually the handle and balance. It needs to fit the user like a glove. Everyone is different and even high priced knives get it wrong.

That's why we have a 365 day test drive. If you are unhappy for any reason, you can return the knife for a full refund within 1 year of your purchase date.We want you to try it out. If it doesn't feel great in your hand, we'll send you a free return label, no questions asked.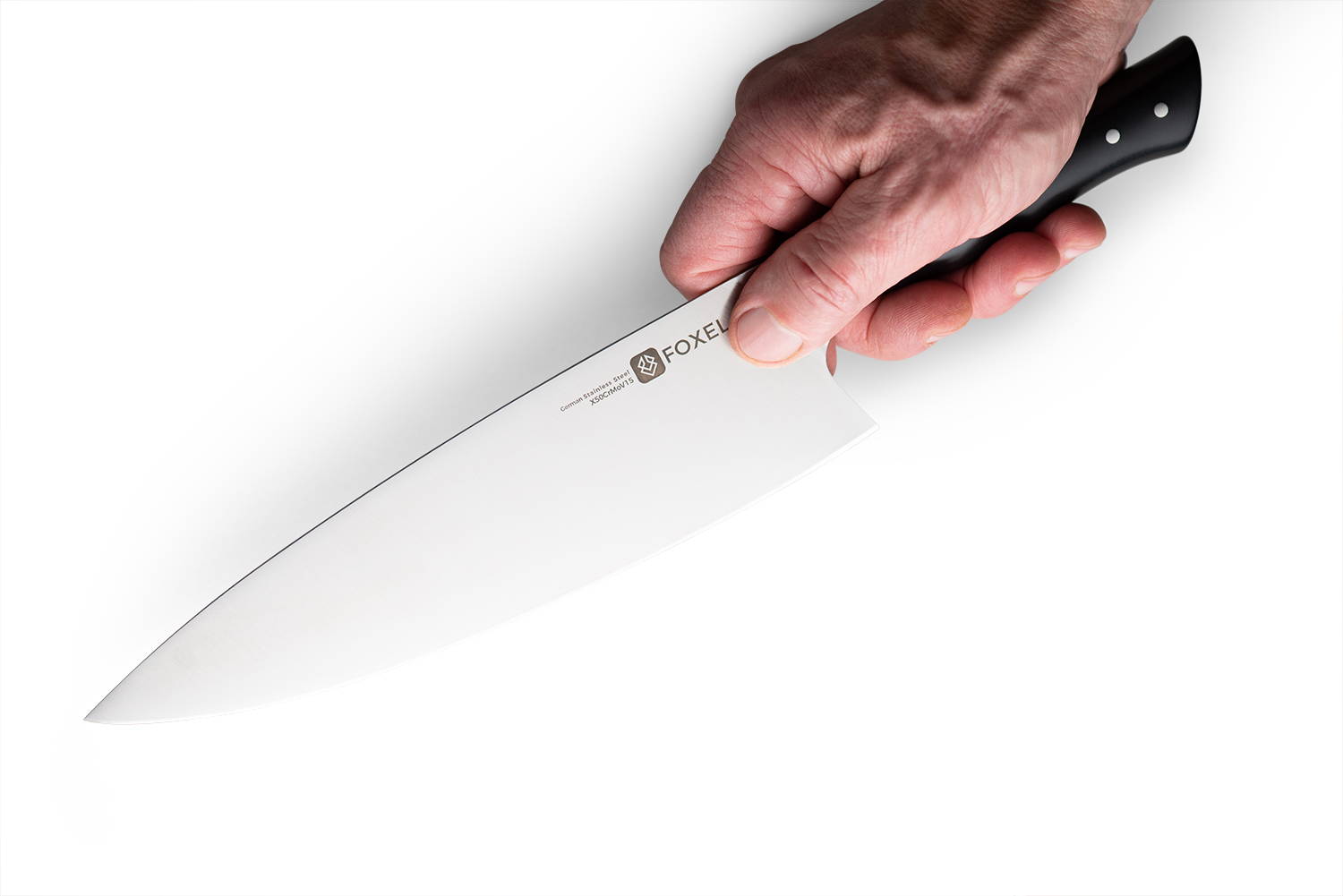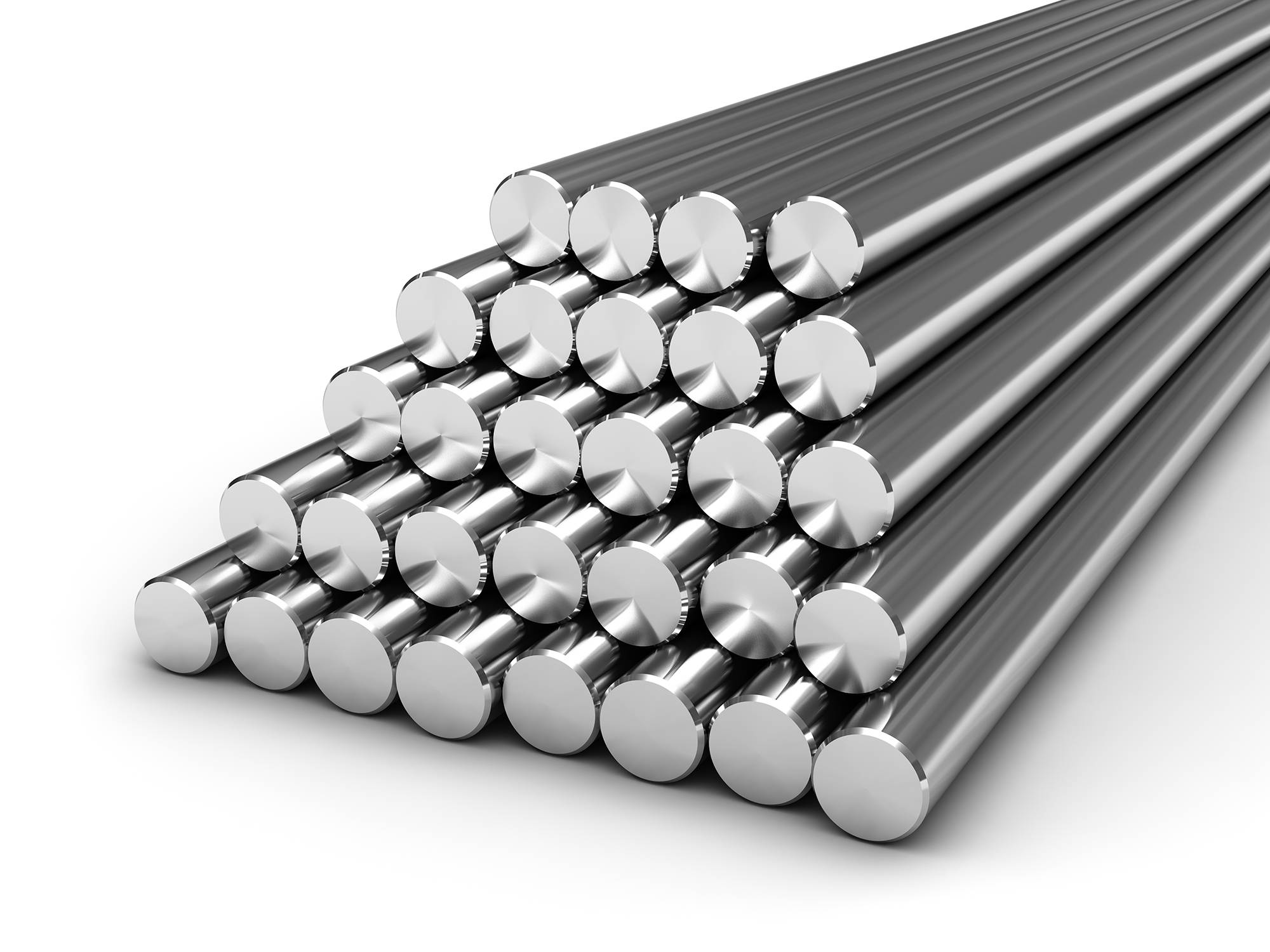 The Highest Quality Steel that Lasts
There's nothing worse than a knife coming out of the box dull or failing to cut a tomato weeks after purchase. Knife blades should last.

We carefully analyzed every type of high quality steel and decided on German 1.4116 for all of our knives. This is simply the best steel on the market for everyday use. Easy to hone, easy to sharpen, won't chip or break if dropped.
Gift Box So Cool, No Wrapping Required
Our black on black gift box will make you feel like a samurai earning your first sword after years of training.

And if you are buying this as a gift, you don't even need to wrap it. Just stick a bow on the box and get ready for some of the highest praise a gift can give.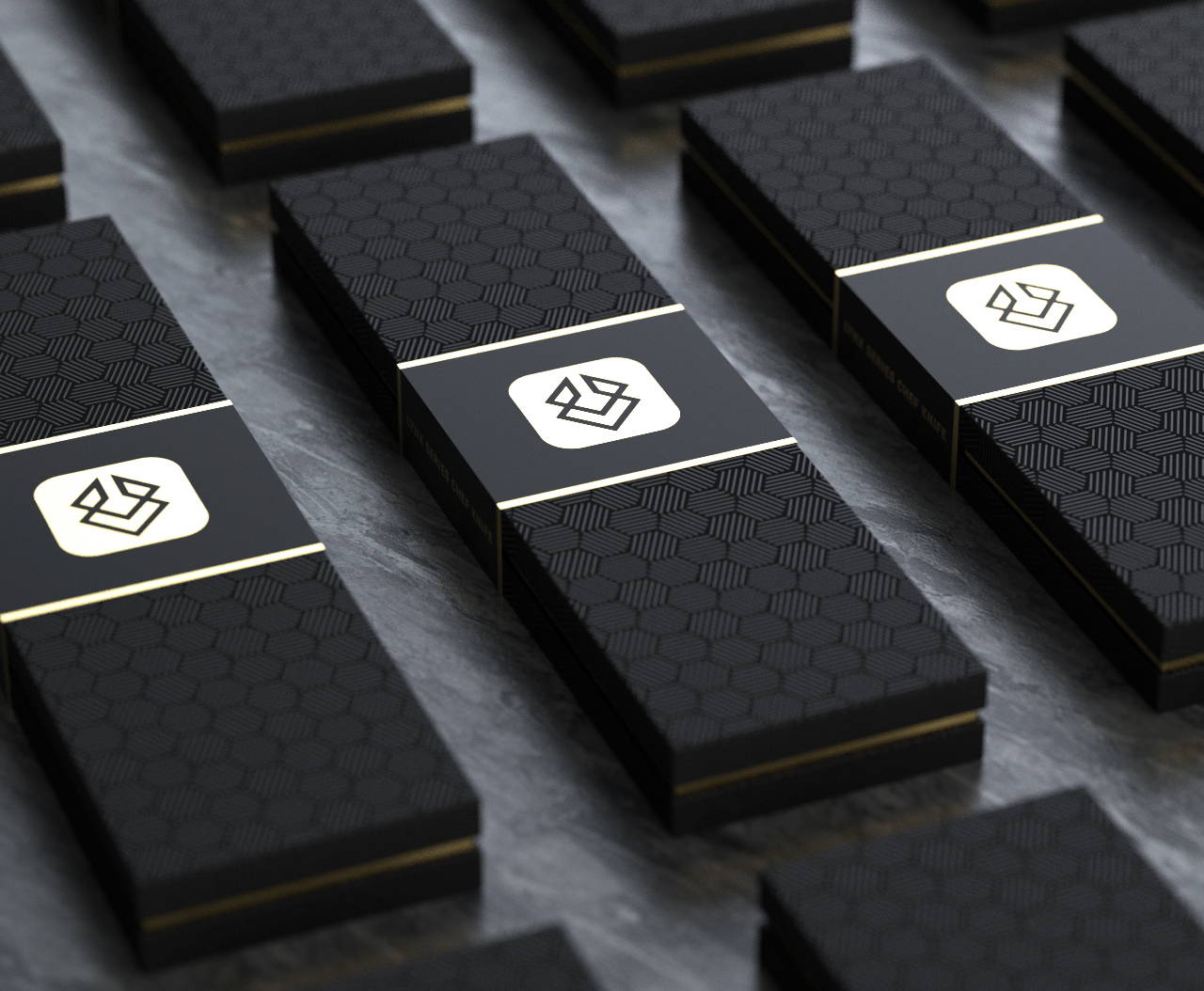 If you are looking for an all in one cullinary tool, look no further. This knife is made for those who demand the most from their kitchen tools. This blade for is long days of endurance cutting as well as large items like melon and squash.
The Best Value for Your Money
We have scoured the globe to find the best materials and suppliers for our knives. Because of our partnerships and commitment to giving the best value for money given, we are able to give what we think is the best price in the market. It's our goal that you will get a knife that is worth 2-3x what we charge you for it. We want a customer for life, not just one knife ;)
Tested in high pressure kitchens from chef's around the world, this knife is more than just a cutting tool. It's an extension of your fingers, hand and, to pros, yourself. This knife is the most competent for this price point and the most universal tool in any chef's tool kit.
Do your knives look like...?
No chef wants to hear someone say, "Your blades look like shit." That's why we made these knives not just functional, but unique in design. Taking inspiration from Japanese as well as western styles of knives, we like to think this knife is our own eye-poppingly cool American style.